Skillful Finger
5.6.0
Endless Game – How Much Distance Can You Cover?
If challenging games excite you and you have good reflexes then this endless game would win your over very quickly. Skillful Finger is a fun game in which you have to use your fingers to take your character forward while avoiding the barriers on the way. It wants you to follow a twisting and turning line which passes through a variety of obstacles. Some of the obstacles are static while others move around. You need to avoid hitting these barriers and obstacles and continue to forge ahead. At any point during the journey, you aren't allowed to remove your finger from the screen. If you do, you will lose. Also, if your character touches the edges of the line, your game would be over.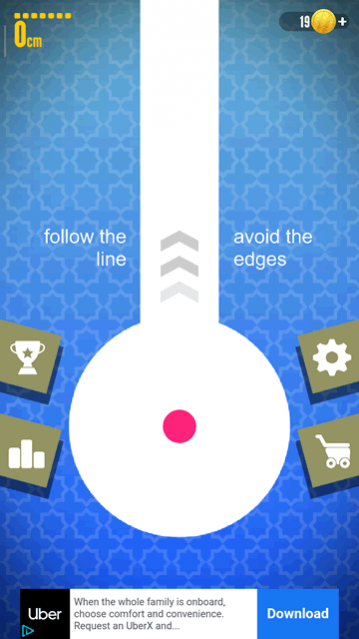 Skillful Finger is a fast-paced game with smooth and likable gameplay. The graphics of this endless game are quite beautiful too. However, it is the simplicity of the controls that makes this game so much fun to play. You will just need to touch your finger on the screen to move your character on the line shown to you. As the line twists and turns, you need to follow it while ensuring that your character is not touching the line's edges. When the line enters a barrier, you will have to safely pass through it and ensure that you don't collide with any of the obstacles. The line you are following is endless so you can keep on playing until you remove your finger from the screen or collide with an obstacle.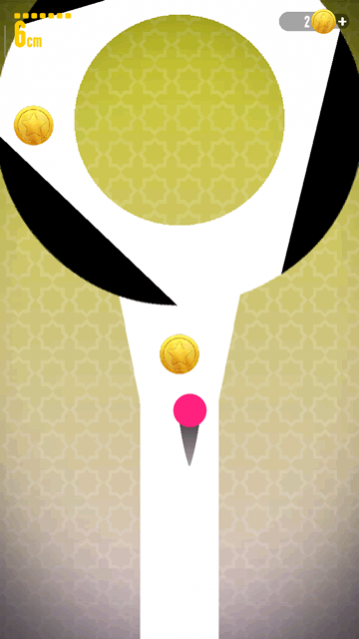 This endless game relies heavily on your reflexes and motor control. The line you are following is going to twist suddenly in a different direction and you will have to follow it without colliding with the line's edge. Unless you have quick reflexes, avoiding the edges of the line would be almost impossible. Also, you need to have excellent motor control as well to negotiate the barriers that come frequently during your journey. The dynamic barriers are the ones that will need you to be most careful. These barriers are hard to avoid and you will have to time your finger movements perfectly to escape them unscathed. People who have good motor control won't have any issue in doing this as they have control over their finger's movement.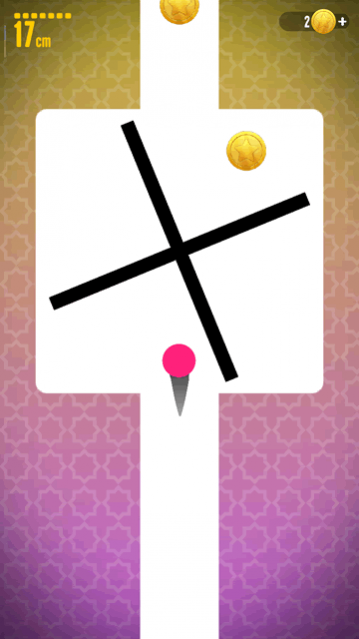 Skillful Finger is an endless game that has no end. Your goal is to simply cover as much distance as possible before you eventually collide with a barrier or touch the line's edges. You will find coins scattered on the line you are following. Wherever possible, you need to collect these coins. You can use these coins to unlock newer obstacles and barriers. Skillful Finger provides a wide variety of characters for you to choose from. You will need to purchase the characters using the coins you collect. There are global leaderboards available too that let you know how your best score compares with the players around the world.
Features:
Move your character on the line
Lots of different barriers and obstacles to avoid
Dynamic barriers that move around
Collect coins scattered around on the line
Cover as much distance as you can without colliding
Avoid touching the edges of the line
A wide variety of ball and tail combinations to choose from
Global leaderboards to view your rank
Conclusion:
Skillful Finger is a gaming app that will primarily appeal to people who have good reflexes and like playing challenging games. It provides them the opportunity to lead their character through a maze of obstacles without touching them or the edges of the line they are following. It is a cool endless game and you can play it as long as you keep avoiding the obstacles.
---
Add a review
Tell us your experience with
Skillful Finger
5.6.0
RELATED PROGRAMS
Our Recommendations
---
---
---
---